Fashion Roommates in Downtown Portsmouth, NH
Club Boutique &
City Shoes
Stop in to shop in our private downstairs salon and find that perfect dress.
Club Boutique & City Shoes share space on a quaint street in downtown Portsmouth, NH. At this two-for-one shop you will find casual attire to mix and match, or an outfit for your next black-tie event, complete with shoes and accessories. (Featured in New Hampshire Magazine's Best Places 2020)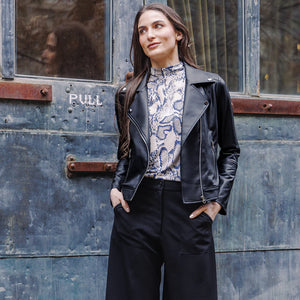 now arriving to club boutique
FALL 2023
We're receiving daily deliveries of gorgeous fall fashions. Stop by or give us a follow on Facebook and Instagram to see what's arriving!
Follow on Facebook
Follow on Instagram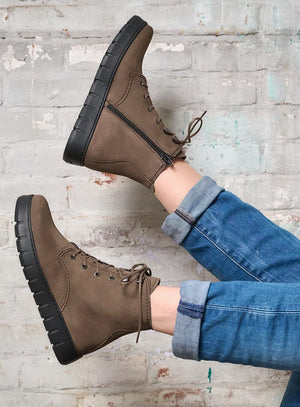 Shop the season's hottest footwear and accessories from the comfort of your home.
SHOP CITY SHOES NOW!
Fall & Winter Collection 2023
Customer Testimonials
(Club Boutique & City Shoes) is one of my very favorite places to shop! It is stocked with lots of unique clothing, in particular many offerings from Canadian designers not often seen in the States. The staff is so very helpful and honest(!) about what looks well on you. I bought an amazing dress that I wore on my son's television show which received the thumbs up from his wardrobe coordinator! It's so hard to find clothing that you love. Club Boutique has filled that need for me many times. I look forward to returning ASAP!

Hilary M.
Just zipped in quickly for a pair of shoes and was elated to find a pair and also some beautiful earrings. I will feel quite elegant at my son's wedding! Many thanks to the women who gave me help!!!

Megan G.
A HUGE shout out to Alissa Gold at Club Boutique!! All I have to do is mention my occasion, what I'm thinking, and she has ideas!! When (not if) you visit, trust her selections and TRY them!! She has amazing honest feedback and exquisite taste!! Thank you for creating my ensemble for my son Donald's UNH graduation and celebration!! You are a total gem!!!

Tracy M.
Cathy and City Shoes are simply the best! Great service and best selection of cool shoes!

Sonnya D.
I came into the store in the fall with my two college girlfriends, and I was shopping for a dress for my daughter's Bat Mitzvah in Sharon, MA.  You and your co-worker spent at least an hour helping me to find the "perfect" dress.  
I wanted to follow up and say THANK YOU!!  I felt so good and so comfortable all day, I received tons of compliments on my dress, and it coordinated beautifully with Aviva's dress.  (I look forward to wearing it again!)

Allison S.
Over the last couple of months, I've bought several pairs of shoes here, and I'm now a customer for life. They carry high-quality brands you can actually walk in, and the sales staff is extremely knowledgeable and attentive. They were more than fair about a problematic return I wanted to make. I've decided I don't need to shop for shoes (except for athletic shoes) anywhere else. They have terrific clothing, too, and you'll almost always find something great on sale.

Gaby H.
OMG, had the best personal shopping ever, and found my Mother of the Bride formal gown, plus the dress for rehearsal dinner, shoes and jewelry! Even as a plus size, enjoyed the session so much!

Karen P.
Love this place and the wonderful team that work so hard to help their customers find the right styles. Every time I go in there, even just to say HI, I fall in love with something. It's a lovely, but dangerous, place. Beautiful treasures throughout the store. Thanks for creating a fantastic customer experience!

Susan G.
I love my dress!!! I'm not a girlie/girl, but I didn't want to take it off!! People LOVED this dress!!! Strangers who weren't at the we sing stopped me and told me how much they loved it, as well as many people at the wedding, including an older husband and wife. The husband commented on it.  It's a winner, Alissa!

Brenda B.